Membership (Exp. 2/29/24)
Details about signing up for a new membership:
Sign up online only.
You must be 21+ years old to have a 

membership

.
A DTBC 

membership

 account will automatically be created for you.
Your account is where you'll find your digital 

membership

 card and see your 

membership

 status.
Your username is your email address and you'll enter in your password during the checkout process.
Signing up for multiple people?

Sign up each person separately in order to properly set up the accounts.
If you are purchasing for another person, make sure you are logged out of your account prior to purchasing for someone else.

Show us your digital card at the brewery every time you order to receive your discounts.
Check out all the 
membership
 benefits below.
Members Must Be 21+ Years Old
---
*Please note all new memberships purchased are considered Mugless Club Memberships as our Mug Club is full at this time. Mugless Club Memberships still get you all the discounts, and you are automatically put onto the waitlist for mug spots when they become available.
*All sales are final on memberships. Memberships are non-refundable, non-transferable, and cannot be shared by multiple people.
Membership Benefits (Beyond Simply Being Awesome):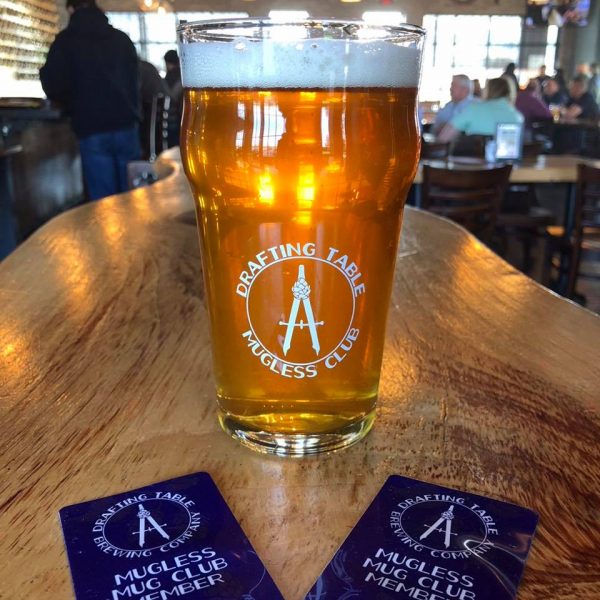 Your Own Mug or Mugless Glass
Mugless Club Members- You will be served in a 20 oz Mugless glass with the Mugless logo for tier 1-2 beers. It's 4 oz larger than the regular pour for $1 less!
Mug Club Members- You can purchase your very own 20+ oz locally, hand-crafted, glazed ceramic Drafting Table mug. It are larger than the standard pour by 4 oz and will be on display in the pub when not in use.
*Show your digital membership card prior to ordering so we know to fill up your mug or mugless glass.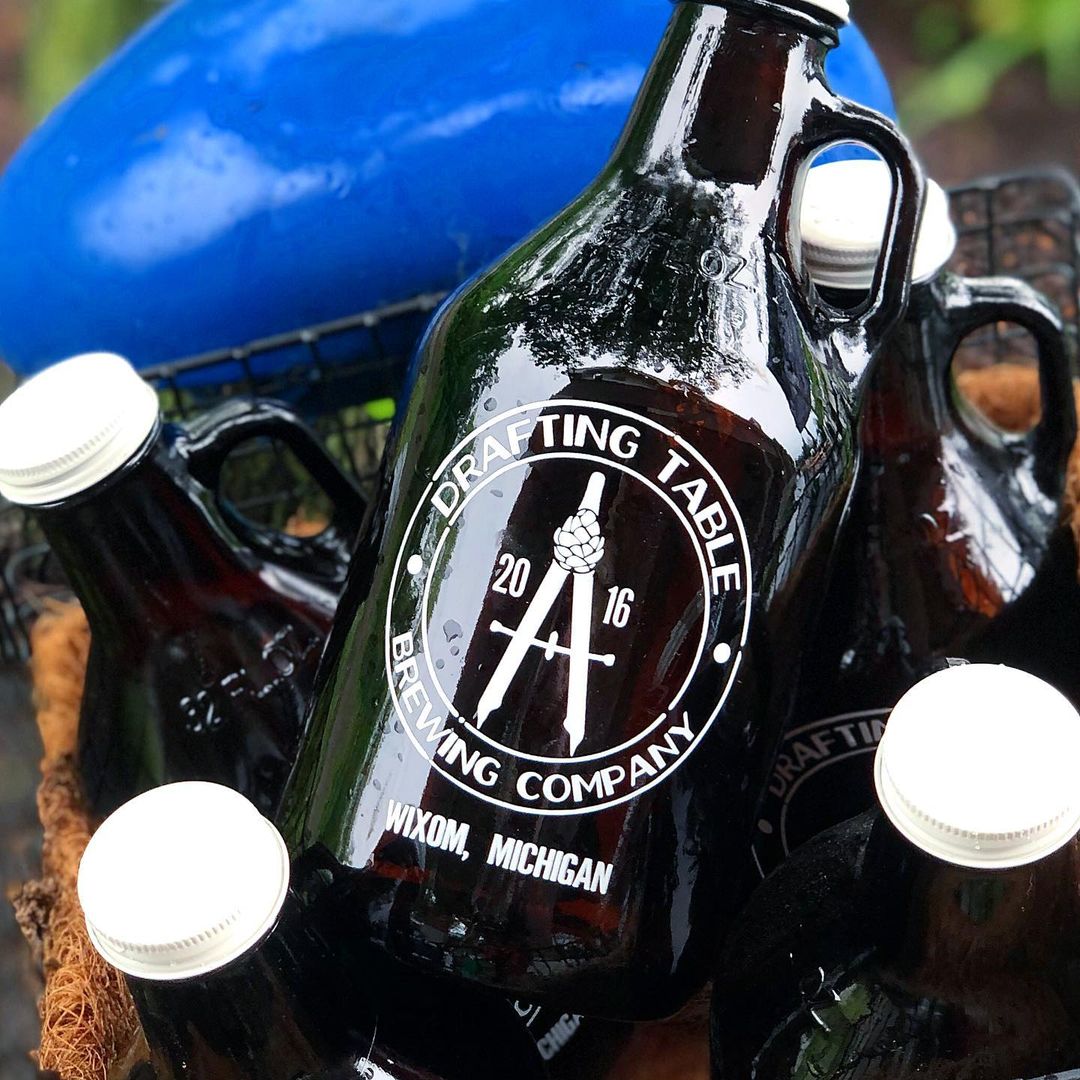 Members get discounts on growler fills.
$2.00 off growler fills
$1.00 off howler fills
Growlers are 64 oz jugs and howlers are half growlers. So, not only do you receive discounts on DTBC beers in the pub, but you also get money off beer to go.
*Show your digital membership card prior to ordering to receive your discount.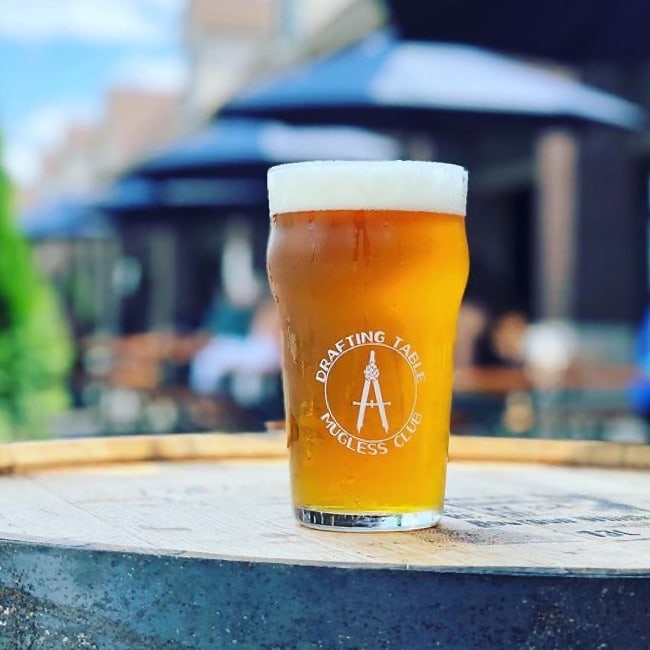 You will receive $1.00 off full pours of Tier 1-3 beers and $0.50 off 10-oz pours of Tier 1-2 beers.
*Show your digital membership card prior to ordering to receive your discount.
Show your ID + digital membership card on your birthday, and we will buy you a beer!
Members receive 10% off of all merchandise all the time at the brewery. This includes apparel, glassware, and hats.
No discounts on gift cards, Yeti can insulators, handmade mugs, or on sale items unless otherwise noted.
When you sign up for a membership, we will add you to our Membership Newsletter. This is an email we send out a few times a month to update members on what's happening around the brewery. Make sure to read it as soon as you receive it so you don't miss out on exciting things for members only.
This email is sent out via MailChimp so it sometimes will go to your Promotions Tab or Junk Mail folder. Make sure to adjust your settings for the newsletter so you get it to go to your Primary Tab.