Our owner, Aaron, studied Landscape Architecture while attending Michigan State University, and had the opportunity to backpack through Europe one summer and participate in a study abroad program in Europe a few years after. Through his travels, he sampled many ales and lagers that sparked his passion for craft beer. Upon returning after his study abroad program ended, he purchased a homebrew kit, brewed one terrible batch of beer in his apartment, and knew he discovered something he loved doing.
Our other owner, Kristin, discovered her passion for craft beer after meeting Aaron in design school at MSU. On their second date at Crunchy's in East Lansing, Aaron accidently spilled an entire pint of beer on her. They recognize this event as her "baptism" into craft beer.
Drafting Table Brewing Company quickly became a dream for Aaron and Kristin. While starting careers as a professional landscape architect and interior designer, they continued homebrewing and drafting plans to open a brewery. It wasn't until Aaron switched careers to a professional brewer did the plans start becoming a reality.
Aaron's hometown of Wixom, Michigan was the ideal location for Drafting Table because of its walk-able downtown, variety of restaurants, close proximity to both residential areas and businesses, and the closest brewery was 5 miles away. The brewery is located in Downtown Wixom at 49438 Pontiac Trail. Construction started August 2015, and we opened our doors to the public on March 26, 2016.
We brew all our own beer on a 7-barrel brew system. We serve up to 16 beers, 2 hard ciders, Faygo soda, and small snacks from Pop Daddy. There is intentionally not a kitchen as our goal is to encourage patrons to bring food from their favorite local dining spots or order food from the various food trucks that visit.
Kristin's experience as an interior designer helped create a welcoming atmosphere. Elements such as a combination live-edge wood and concrete bar top, hand crafted tables, brick walls, and warm lighting invite people to stay a while. The walls are cladded with a collage of drafting tools, Aaron's sketches from study abroad, and Mug Club members' mugs that hang on top of reclaimed drafting table boards from Lawrence Tech University. A dartboard and board games are available as well as a traditional German "Stammtisch" area. Sitting and raising a glass with strangers is strongly encouraged at our brewery.
Flagship beers like Rezolute IPA and seasonal favorites like Hefeweizen are among the variety of beers you will find on tap. Part of Aaron's early childhood was spent living in Germany, which has greatly influenced his fondness towards European style beers. Be it malty, tart, hoppy, or sessionable, we try to have a beer style on tap for every beer lover.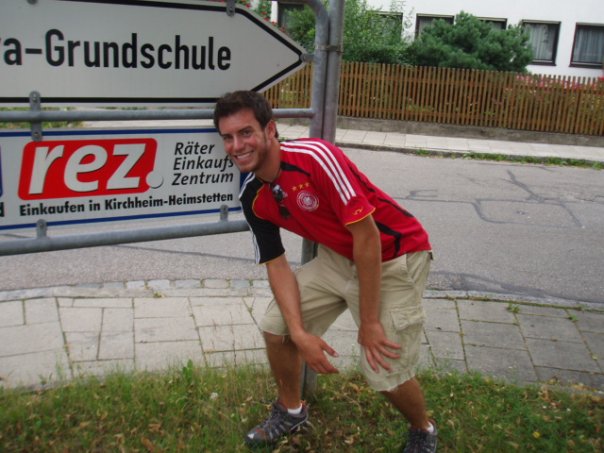 Aaron's favorite DTBC beer is Professional Pils. He loves skiing, golfing, running, soccer, and – of course – beer. A fun random fact, Aaron has completed 9 marathons including the Boston Marathon in 2014. His personal record is 2 hours & 56 minutes.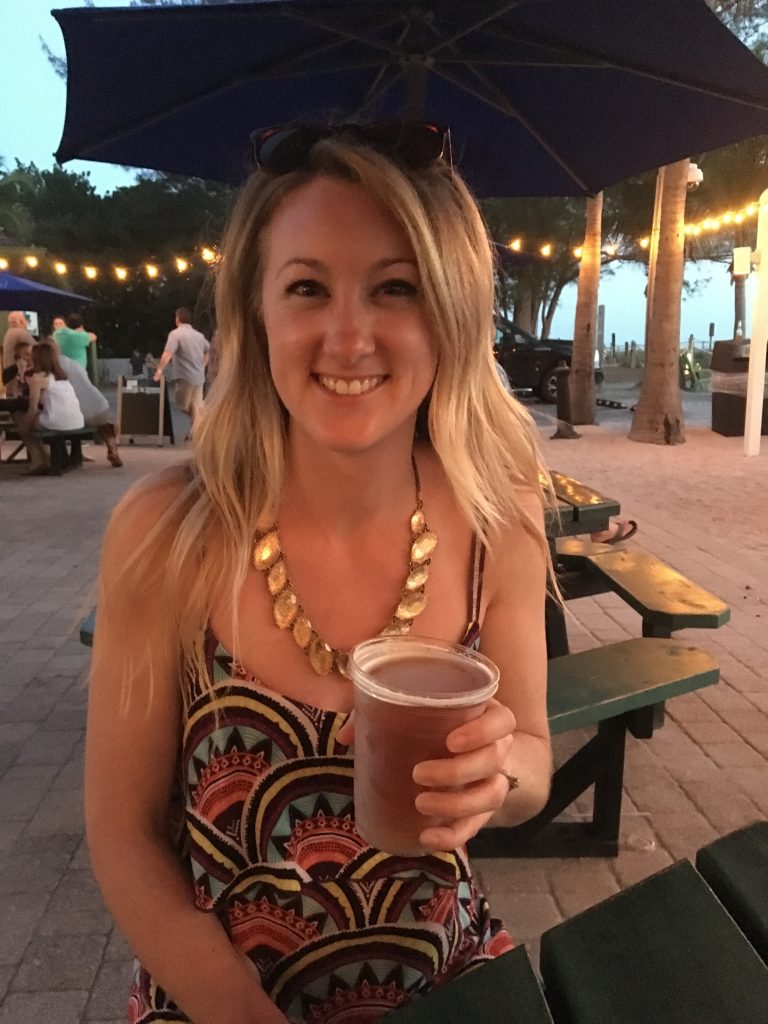 Kristin's favorite DTBC beers are Kölsch, Professional Pils, and Tree Rings Brown. She loves being in the sun by a lake, ocean, or river. She also enjoys kayaking and golfing. In the winter – a little downhill skiing and fireside beers with her dog, Barley. A fun random fact, Kristin is not native to South East, MI. She actually grew up in Muskegon, MI and loves to visit her hometown whenever she can.