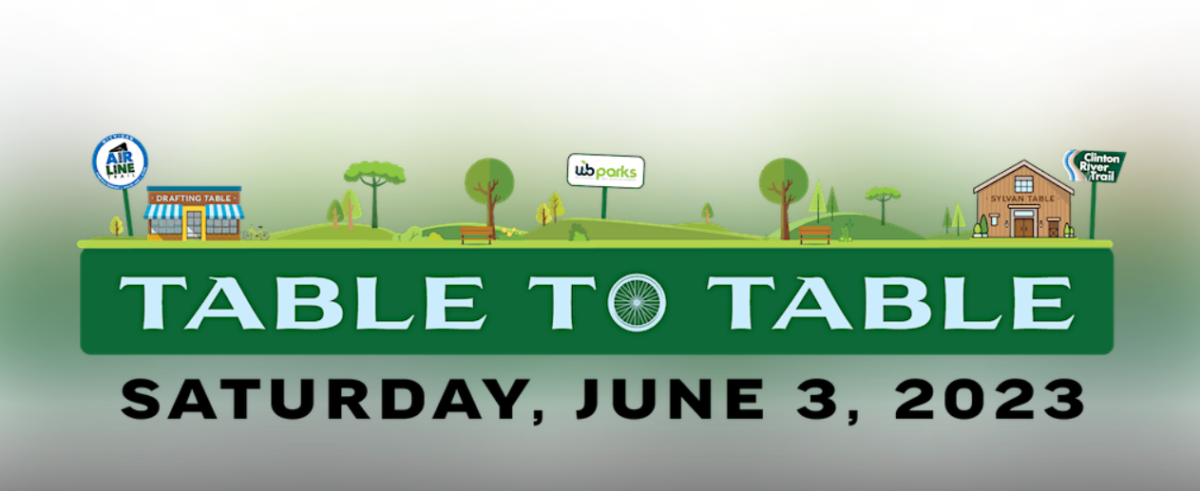 Table To Table Bike Ride 2023
TABLE TO TABLE RIDE
Saturday, 6/3 • Check in is from 9:30-10am
Sign up now to participate in the 2nd Annual Table To Table ride on Saturday, 6/3. This is a 25-mile round trip bike ride that takes you along the Michigan Air Line Trail, West Bloomfield Trail, and Clinton River Trail. Please note portions of the ride will be on hard-packed crushed limestone surfaces.
9:30-10am:
Check at the brewery. You can fill up your water bottles and/or purchase a pre-game beer from us before the ride. You can also head to Trail's Edge to purchase a breakfast sandwich and coffee.
10am: Latest time to check in for the ride, and the brewery will be closing at this time.
11am: Sylvan Table will start their lunch and beverage service. You have the option to purchase lunch from them during the checkout process too. Alcohol is available for purchase at their bar when you arrive. You are also able to forgo lunch there and head back to the brewery.
12pm: The brewery is back open! We will be releasing a new beer, Table Beer, to celebrate National Trails Day. We will be donating to the Michigan Air Line Trail's sustainably fund to help with future repairs and maintenance. We will also have Slows-To-Go Food Truck here from 1-4pm.
Click on the link below to purchase your spot.
https://www.eventbrite.com/e/table-to-table-ride-2023-tickets-615306878437
---
PARKING: Please park across the street behind the Wixom Bar and Auto Glass One. You can access the parking lot via Wainstock St.