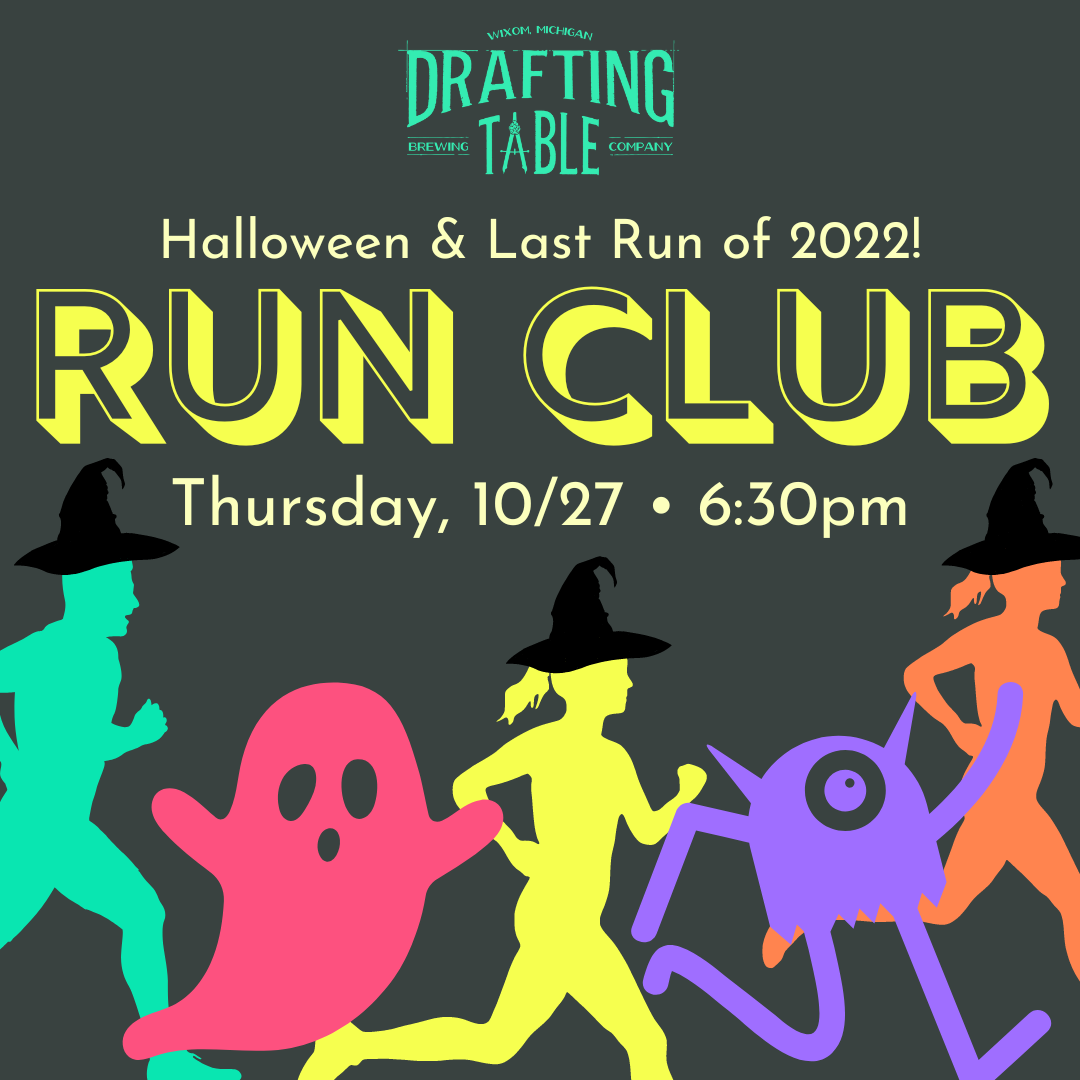 Last Run Club • Thursday, 10/27 • 6:30pm
Join us for the last Run Club of the season this Thursday at 6:30pm. This one will be a Halloween costume run so come dressed to impress. Those who dress up will get an extra $1.00 off their 1st pint.
Meet outside and learn about the ~5k route. All paces are welcome! Enjoy $0.50 off each full pour of Tier 1-3 beer, hard cider, or wine after the run.
***This run is weather dependent. If it's storming, we will postpone the run or cancel it.