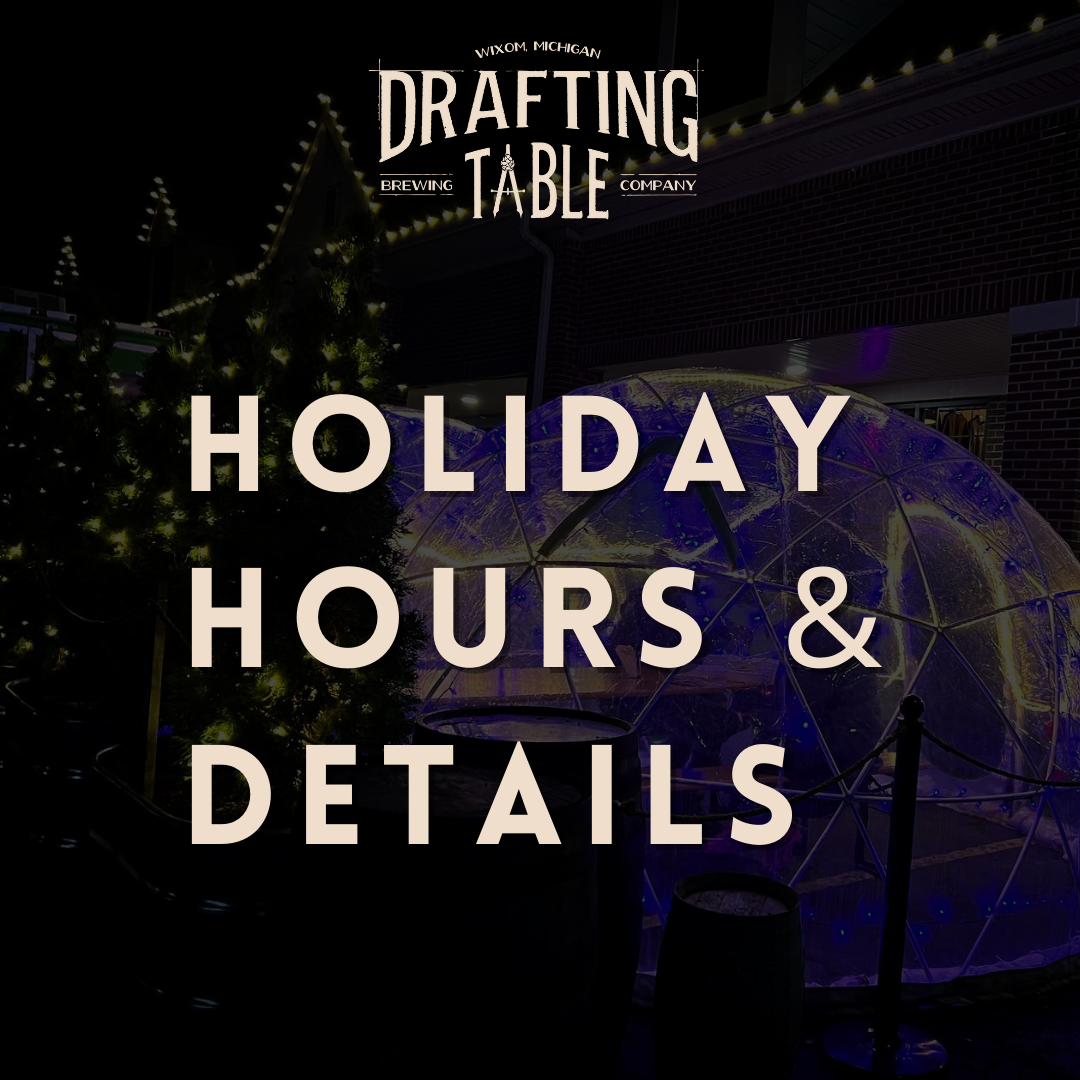 11/22 • Thanksgiving Eve
— Open 1-11pm
— Firkin of Apple Pie Rezolute IPA
— DeutschTroit • 5-8pm
— Stock up on cans and growlers!
---
11/23 • Thanksgiving
— CLOSED
---
11/24 • Black Friday
— Open 1-11pm
— Beer Release!
Reindeer Games

This is an Imperial Stout brewed with Caramel and Chocolate malts along with cocoa nibs, sea salt, and vanilla.
11% abv
Available in cans (singles and 4pks) and on draft starting 11/24.
**Hint** This beer will make a great stocking stuffer for that special beer lover in your life!
— Other special beers on tap!
Bourbon Barrel Mean Mallow Bean Imperial Stout
Bourbon Barrel Oculus Imperial Stout
— Sweet & Sticky BBQ • 5-9pm
BLACK FRIDAY DEALS!
MERCH + NEW MEMBERSHIPS
on 11/24, 11/25, and 11/26 only.
— 10% off most Apparel and Merch*
— Members also receive their 10% discount on top, so it's 20% off for members.
— $65 for a NEW Mugless Club Membership that lasts from Black Friday until February 28, 2025!!! That's over 2 months FREE!!! New members start receiving discounts immediately after they sign up. Sign up here: https://draftingtablebeer.com/shop/membership/
*Apparel and merch discounts are available at the pub only.
*Members must show their membership card to receive the apparel/merch discount.
*No discount on hand-made mugs.
*Sign up for new memberships online only.
*Membership deal is not for renewals. Renewals will start towards the end of January 2024.
---
11/25 • Small Business Saturday
— Open 1-11pm
— The discounts continue!
— Sweet & Sticky BBQ • 4-8pm
— We will post on Instagram and Facebook if the two barrel aged stouts are still on tap.
---
11/26 • Small Brewery Sunday
— Open 1-8pm
— Tapping Bourbon Barrel Coconut Perkunas, Baltic Porter
— Last day to take advantage of the special discounts.
— Der Wurstwagon • 4-7pm
---
12/24 • Christmas Eve
— Open 12-4pm
---
12/25 • Christmas
— CLOSED
---
12/31 • New Years Eve
— Open 12-6pm
---
1/1 • New Years Day
— Stay tuned for our hours