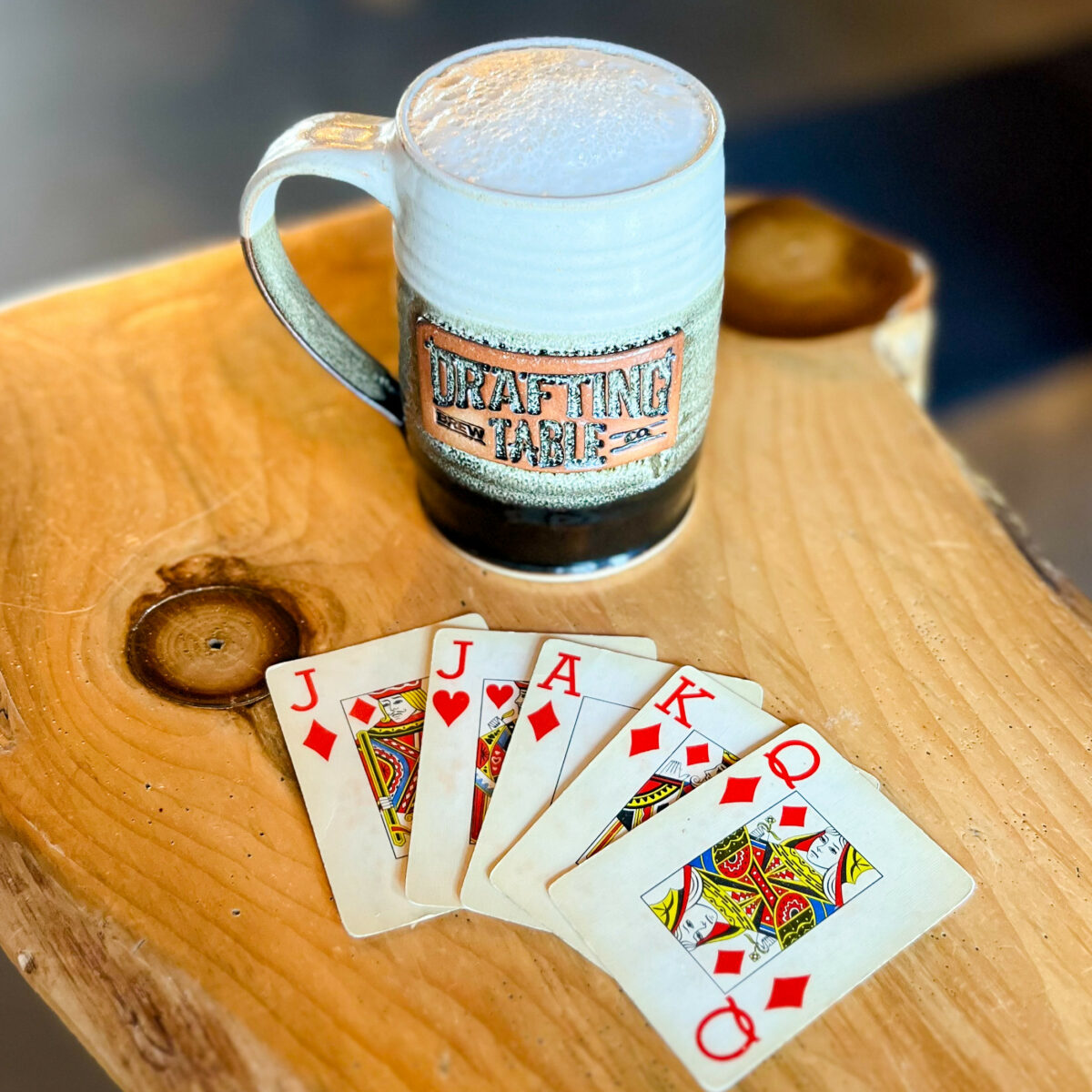 Euchre Night Every • Wednesday 7pm Starting 12/6/23
Join us for 
euchre
starting Wednesday, 12/6 at 7pm and each Wednesday after (until Bike Night May 2024).We will play a casual and friendly game with a different partner for each round.
Here are the rules:
It's free to play (just purchase a drink or two from us)
All skill levels are welcome
A "game" is made up of eight hands with each player dealing twice.
You can get more than 10 points.
No stealing the deal.
Change partners after each game. You rotate partners at your table of four to avoid too many moves to another table.
After four games at that table, the loser moves to another table and begins another four games.
"Screw the Dealer"
WHEN GOING ALONE the opposite team gets four points for Euchres and reneges.
No table talk regarding the current hand. Talk your heads off about everything else as this is a social event =]
Don't play too slow.
If there is an odd number of people we may have a sit-out or play a six-person cutthroat game.
Keep your own score and be honest.
One of our mug club members will be hosting the game and helping people learn the rules (thank you Bob for helping!)
Don't be a jerk!
Have fun!
The person with the most points will win a Drafting Table gift card at the end of the night.