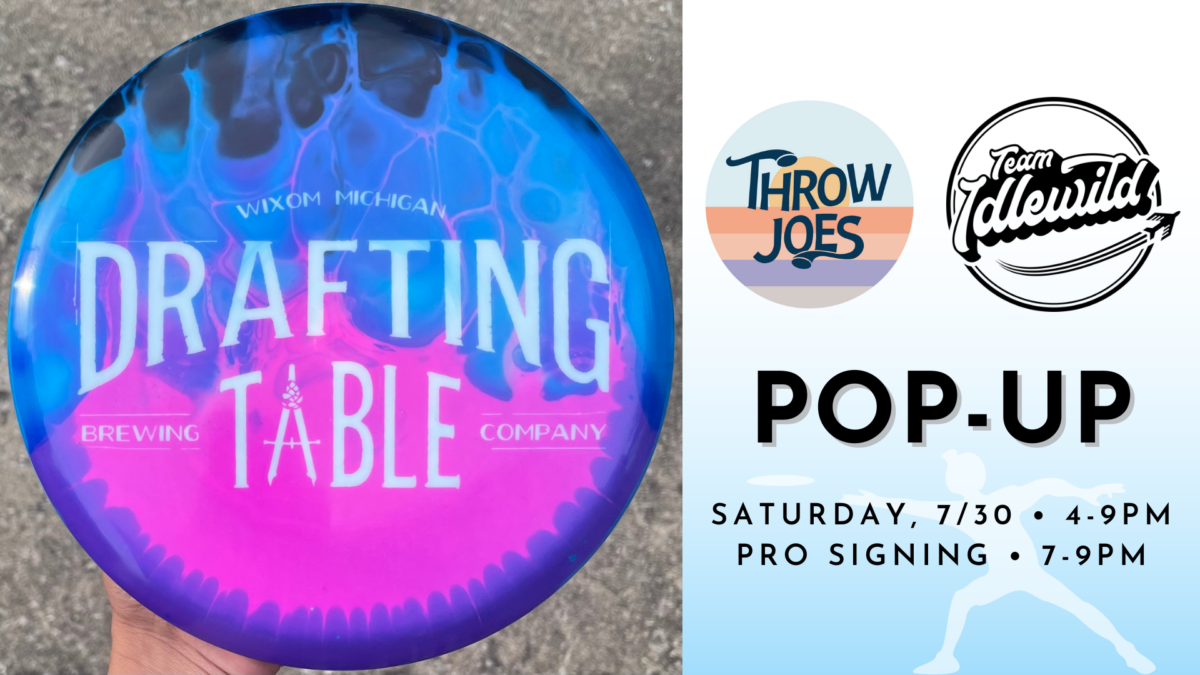 Throw Joes & Team Idlewild Pop-Up
Throw Joes
&
Team Idlewild
will be here with their custom stamped discs & disc golf dyes on Saturday, 7/30 from 4-9pm with pros signing from 7-9pm.
---
Come over after participating or spectating at the Great Lakes Open at Kensington Metropark for a beer and to learn about Throw Joes & Team Idlewild, purchase a new disc, and get it signed by one of their pros.
---
You can also enter to win one of the custom dyed Drafting Table discs!