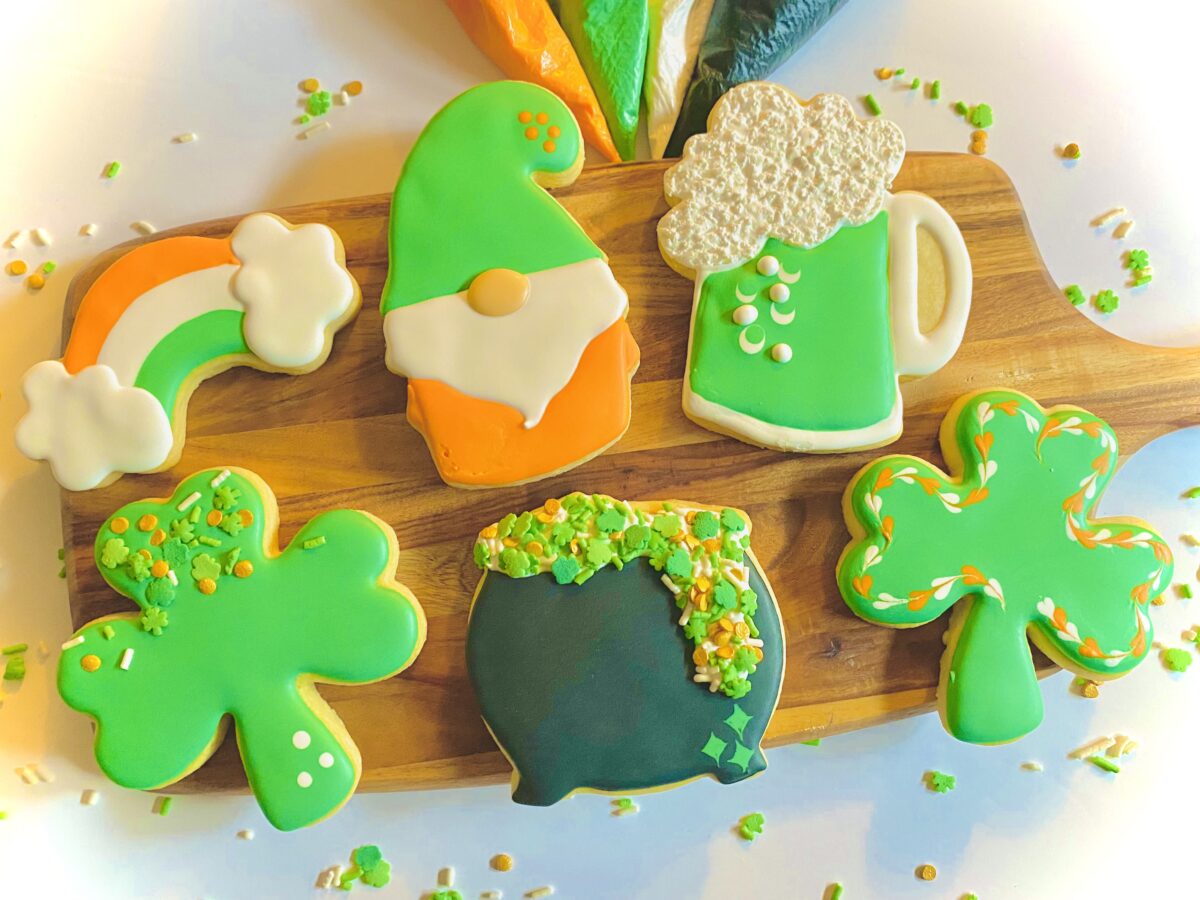 Cookie Decorating Workshop
Registration is required. Sign up and view details here:
https://forms.gle/q8kxfyRhXXSSDreEA
This hands-on cookie decorating workshop will bring out the decorator in you! No experience needed!
In this workshop you will learn how to decorate 6 different St. Patrick's Day cookie designs using 4 colors of icing, wet on wet technique, dimensional piping, and flooding.
Details & Terms:
– Class will be 2 hours long
– Doors open 5-10 mins prior to class starting.  Please arrive on time, class will start promptly.
– Everyone in attendance must purchase a ticket.  No observers.
– Ages 21+
– No outside drinks are allowed and we serve a variety of beer, wine, hard cider, and non-alcoholic drinks. View our drink menu here: https://draftingtablebeer.com/beer/
– All class materials will be provided, feel free to bring an apron if you'd like.
– We'll decorate each cookie together step-by-step, so you can follow right along.
– You will be taking home a cookie dough recipe, royal icing recipe, your cookies & extra icing home in a box.
– Please feel free to take pictures during class – don't forget to tag us!!
– All tickets are non-refundable. If you have to cancel, you may transfer your ticket to another person. If you are unable to make it to class, and did not transfer your ticket, you can pick up your cookie box at a later time (instructions included).  I reserve the right to cancel this class due to illness or unforeseen circumstances in which case you will be offered a full refund. Purchasing this item constitutes your agreement to these terms.
-The cost of the class is $55/per person. 20 spots available.
-Add on a St. Paddy's Day cookie kit to take home $25/per person. Includes 6 cookies, 4 icing colors, and instructions.
-Contact me at- becca0712@hotmail.com